robd16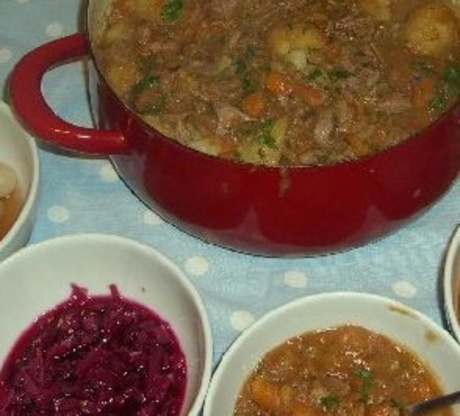 This is quick, easy, healthy and cheap to make and is sure to sooth on a cold winters night. Serve with lots of pickled beetroot or red cabbage. Traditionally made with leftover meat from a sunday roast, Scouse is a traditional regional stew from Liverpool, UK. I think this is every bit as satisfying as the full version and tastes even better the next day
Put the veg in a pan with enough water to just about cover them
Bring to the boil, sprinkle over the stock cube, lower the heat and simmer with a lid half on for 30 minutes.
Add the can of steak along with the herbs salt and pepper to taste.
Bring back to the boil, cook for a few minutes more. It should be quite thick and not watery at all.
Serve with pickled beetroot or cabbage and slices of bread.