Nimz1466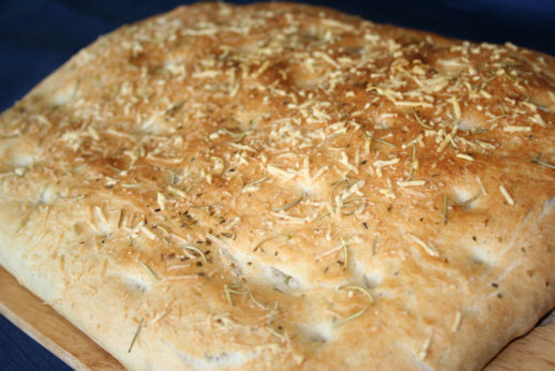 We really like foccacia bread and hate to always buy storemade with their prices. This is a quick & easy method to get homemade foccacia when time is short. You can tailor this recipe to your own tastes by changing the herbs, spices and seasonings. Add some chopped veggies for a different spin on it. I use a store-bought crust, such as Boboli. Can use large pizza crust, as desired.

I chose this for the Spring 2007 PAC. This was so good Ducky and pretty easy considering I make my recipe #178900 which has Italian seasoning already in it for this. I let my dough rise once, then shaped it into a rectangle. After brushing with olive oil I added rosemary, garlic and parmesan cheese. Excellent texture and beautiful presentation. Thanks so much. I'll be making this again.
1

(8 inch) pizza crusts (homemade or store-bought)
olive oil, to coat
rosemary, to taste
garlic, to taste
salt, to taste
italian seasoning, to taste
Brush pizza crust with olive oil.
Sprinkle on seasonings, to taste.
Bake per pizza crust instructions.