Cheater's Chicken Noodle Soup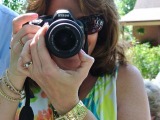 I fall back on this recipe when I need some chicken noodle soup prepared in under 30 minutes. I prefer to broil my chicken tenders about 6 minutes per side or until juices run clear. This produces the moistest, tenderest chicken, in my opinion. I serve it with Cheese Herb Beer Bread.
3⁄4 lb chicken tenders, cooked and diced
8 ounces fine egg noodles
6 cups water
1 (15 ounce) can carrots, undrained
Directions
Place water and one bouillon cube in a 3 quart saucepan. (I never measure, I just fill it up about halfway.)
Bring to a boil. Add egg noodles and boil for 3 minutes. (Adjust your time if you aren't using fine egg noodles. Cook for the lowest time in package directions.) Do not drain noodles!
Turn heat to OFF. Add remaining bouillon cubes and stir until dissolved.
Add carrots and chicken. Stir to heat thoroughly. Add a sprinkling of dried parsley, if desired.
Reviews
Most Helpful
This soup was very easy to make and it was tasty and delicious. However, I made some changes. I used 2 lbs. of chicken thighs which I cut up into pieces and sauteed it in 2T of butter with one diced onion. Then I added 2 T. of "Better Than Bouillon Chicken Base" (it comes in a bottle), the 6 cups of water, 2- 3 carrots cut up into pieces, 4 stalks of thinly sliced celery,and 1 cup of two inch pieces of spagetti noodles (uncooked and broken into 2-inch pieces). Cooked all the ingredients together for about 3 - 4 hours. Seasoned it with salt and pepper. The soup was outstanding and it looked like Marg CaymanDesigns picture. This is a keeper!!

So yummy and easy to make! I couldn't find fine egg noodles so I used No Yolk Egg Noodles and it turned out great! I added celery just as a personal preference and had boiled my chicken the night before, so this made for a quick and easy weeknight meal. My step-son always said the condensed stuff in the can was the best; then he had this and quickly changed his mind! Thanks for posting such a wonderful, yummy easy recipe...we will definitely be making this again and again!

Better than anything you get out of a can. Reminds you of homemade.
More Go-To Meal Ideas