Cheap Homemade Furniture Polish

From the Thursday magazine; this was submitted by Jyoti S. Mehta.
1 tablespoon vegetable oil
1 tablespoon lime juice
Directions
Put the ingredients in a bowl.
Mix well.
With a soft cloth, apply this on your furniture.
Immediately wipe off with a dry soft cloth.
Lo and behold- your furniture will shine like new!
Repeat as much as you like, for all your furniture.
ENJOY!
Most Helpful
I use 2 cups of olive oil and 1 fresh squeezed lemon. Same thing, works like a charm and soooo much cheaper! Go Green!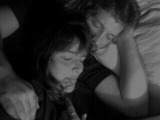 Works GREAT! I used lemon juice because I didn't have a lime and it worked just fine. My DH and I bought an antique dinning room table and china cabinet and it needed some cleaning. Pledge was expensive and still left the wood dull after it dried. Char, your polish did the trick!!! My furniture looks beautiful now! I will NEVER buy the commercial furniture polish again! Thanks for sharing!

I just did my kitchen cabinets...Lookin' Good!! Will use again.