Cheap and Easy Sausage Casserole
Jubes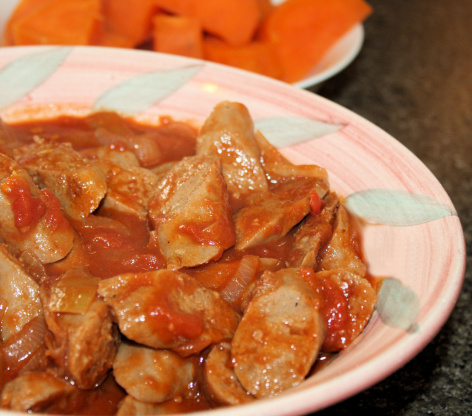 This is a really economical meal that's quick to prepare. You can experiment with different types of sausages but I have found that the plainest, cheapest ones work the best as they absorb the flavour and don't overpower the other ingredients.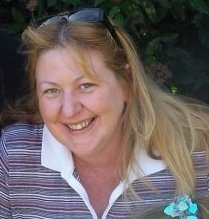 Top Review by Jubes
5 stars for a quick, tasty and budget friendly family meal. Use gluten-free sausages and ingredients to make this a gluten-free diet suitable meal. I think I would like to add some garlic, salt, pepper and maybe a few Italian style dried herbs such as basil and oregano. Recipe reviewed for Pick-A-Chef event April 2013. This is a an economical recipe that turns a simple sausage into an appealing meal. Served today with steamed sweet potato pieces. Photo to be posted
Heat oil in a frypan and cook the onion. Add the onion to a saucepan or oven proof casserole dish.
Brown sausages in frypan. Slice the sausages and add to onion.
Add the can of tomatoes, paprika, barbeque sauce and water.
Simmer over medium heat until sausages are cooked through - about 5 - 10 minutes. If sauce does not thicken by itself, add the flour.
Alternatively after step 3 place into casserole dish and bake in oven until hot.
Serve with mashed potatoes, pasta or crusty bread.