Chattahoochee Mist Barbecue (Bbq) Rub
Rita~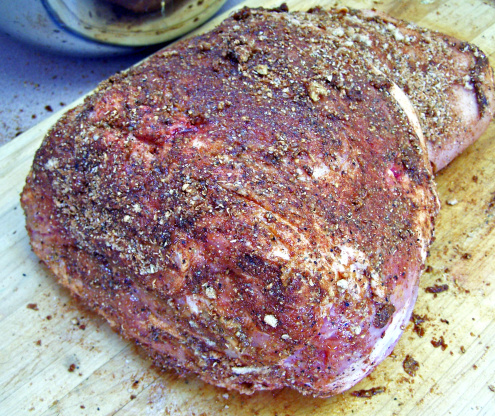 A mild rub with a flavorful finish on pork or beef.

I gave this five stars and would have given it more if I could. We have a new gas bbq and have had a few problems as we have always used charcoal before so this was realy the first good thing we cooked on it we did some rib's and chicken but we used a can of ginger beer as we didn't have regular beer and it was so good we like the sweetness it had. I now have a jar in my larder for use in the day's ahead so it's at hand, i really liked the taste that the celery salt gave it, I think you ether like it or you dont and we loved it. thank you Red for a keeper
Roast the corriander in a hot skillet for about 3 minutes or until you can smell the corriander.
Grind the corriander and the oregano with a mortar and pestle or spice grinder
Add all other rub ingredients and mix well.
It makes about 3/4 cup of rub.
Apply the rub to pork or beef prior to smoking the meat. It is not necessary to let the meat rest prior to cooking, although you may for an hour or two in the fridge.
Take care not to contaminate the rub as you apply it.