Charred Beef Medallions With Poblano Margarita Sauce
Prep 30 mins
Cook 30 mins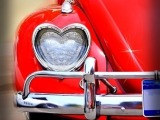 I posted this for someone on the Mexican food thread and decided to save it to my cookbook. I haven't tried it but can't wait to. It sounds really yum.
Directions
Heat the olive oil and butter in a saute pan over medium heat, season the beef medallions with salt and pepper, and add to the hot pan. Turn the heat up to high and char both sides of the beef well. To keep the beef rare to medium rare, cook quickly, turning once only after the beef has browned on the first side. Remove the beef from the pan, place on a warm platter, and set aside.
Add the diced onions and poblano peppers to the saute pan, evenly spread out and cook till wilted. Add the cumin and combine well to toast the spice again. Working carefully away from the flame, add the tequila to the pan, deglaze the pan by swirling the tequila and set back over low heat to reduce.
Add the lime juice and reduce to almost dry before adding the beef stock. Reduce the stock by half over high heat and add the Grand Marnier and fresh orange zest. Cook for 2 minutes and then add the heavy cream. Do not allow to boil but gently simmer for 2 minutes before adding the salt and pepper.
Serve the beef on a bed of sauce.
Reviews
Most Helpful
This was very different than anything I have made with Steak but I think I really liked it. It had a really nice and unique flavor. It was fairly easy to make. I grilled my beef tenderloin and made the sauce separate but other than that, made as directed. Thanks

Great recipe, I followed the recipe exaxctly, except I omitted the orange zest and used a splash of Triple Sec instead. Great flavor combinations, once you try it, you will see why its called a Margarita Sauce. I will definately make it again!
I grilled my meat then made the sauce stove top. I found the sauce a bit runny so with the leftover I blended it and it was a nice smooth cream that was slightly green.