Charmie's Strawberry Stuffed French Toast
diner524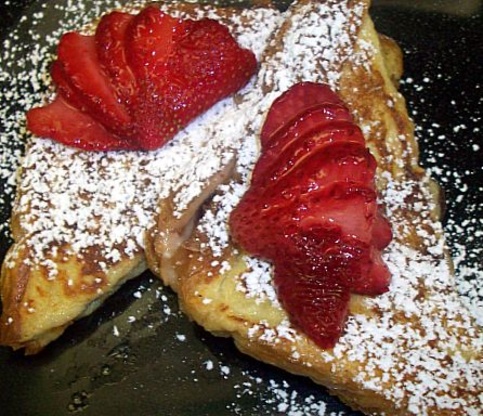 I created this recipe after looking at several similar recipes, and not finding exactly what I wanted. This is easy and delicious!!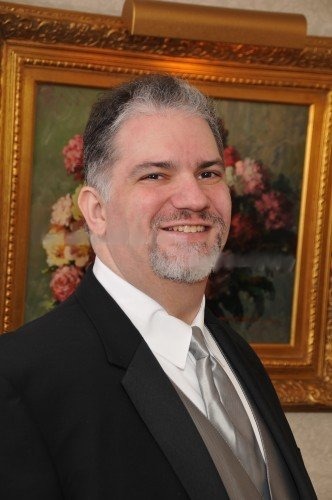 I used challah bread with raisins (since it's Rosh Hashana and it's everywhere). I sliced it last night and left it on a rack to dry. I didn't have enough strawberry preserves, so I mixed half strawberry and half cherry. I used low-fat cream cheese and added a splash of half-and-half just to loosen it up. It made WAY more filling than I needed for 8 slices of bread (four sandwiches), but that's okay, because it's YUMMY. I added a spoonful of powdered sugar, and only used a splash of half-and-half (maybe 2-3 tbsp) instead of the milk with the eggs, and still spilled a little down the drain. I ate it as is; DBF still wanted syrup.
In a small bowl, mix together cream cheese, strawberry preserves and powdered sugar until smooth.
In a shallow bowl, whisk together eggs, milk and vanilla.
Spread cream cheese mixture thickly on one side of one piece of bread. Top with another slice of bread. Cut in half.
Melt butter in skillet.
Dip both sides of sandwich half in egg mixture and fry in melted butter until golden brown on both sides.
Place on serving dish and sprinkle with additional powdered sugar.
Garnish with sliced strawberries.
You can also serve with maple syrup and whipped cream, if desired.