Charlie's Italian Sausage Sandwich
Prep 10 mins
Cook 30 mins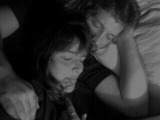 Mustard is unbelievably wonderful for this sandwich, a must try! This is a definite comfort food! It is and can also be made using deep fried hot dogs as well. As a kid growing up in NJ, I (Bird) ate these all the often. This is my version that I make at home, as we live just a wee too far a drive to Charlie's in Kenilworth NJ. The original Charlie's uses pizza dough for the crust, so if you'de like, we recommend using Buddha's Pizza Pie Crust, baking it as a 2 round loaves which will give you 4 sandwiches. You can read more about Charlie's here. http://www.roadfood.com/Reviews/Overview.aspx?RefID=1668
Directions
Preheat oven to 350°F Bake sausage links for 30 minutes, turning once. Let cool, slice in half lengthwise and set aside. Reduce oven to 200°F.
Meanwhile, in a medium saucepan over medium heat, add peppers and onions with about 2 tbsp oil. Simmer covered to soften. Keep warm. Drain in colander just before assembly.
Meanwhile, fry potatoes in hot oil until crisp on the outside and soft on the inside. Remove from oil, drain on paper towels, and immediately sprinkle with salt (to liking). Place on baking sheet, Keep warm in 200°F oven.
Drop Sausage links into the fryer and fry 1 minute to cook thru. Set aside to drain on paper towels.
ASSEMBLY: Cut round bread loaf in half. Slice each one open to form a pocket. Smear mustard (amount depending on your liking) on the inside of the bread. NOTE: Mustard is unbelievably wonderful for this sandwich, a must try!
Place the link halves equally amongst the two sandwiches skin side up and tuck them down into the bread and up the edges.
Using a fork, place some of the peppers and onions onto the sausages. Top with a very generous portion of fried potatoes.
Wrap in parchment paper or foil as a to-go item. Place on a dinner place, use 2 hands to lift the sandwich, and devour!
Most Helpful
Outrageously wonderful sandwiches, these & easy enough to put together, too! I almost wish I lived closed to NJ so I could taste the original! Used a honey Dijon mustard on these & they were gone in no time! Would definitely try it with a homemade bread next time (or with the pizza crust bit)! Needless to say, a great keeper! [Tagged & made in Please Review My Recipe]
How good are these devils then..??!! Totally awesome sandwich...packed with deliciousness at every bite! We used hot and spicy sausage,chicken salt on the potato slices and a good slathering of Maille mustard on the bread.....AWESOME! If you didn't already realise...we LOVED it !! A must for lovers of big sandwiches. Cheers guys...another sure fire hit!!

We are big sandwich and sub eaters and we are always looking for new ways to try things. We have been experimenting with lots of new recipes in the kitchen and my gf and I made these last week. The only change I made was that I put ketchup on mine instead of mustard. My gf liked the mustard. Man, I can see where these will be REAL popular in this house! We loved them! Thanks Bleu! Mike