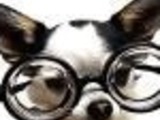 Adapted from "Charleston Receipts" and attributed to Mrs. Henry Church, this is an authentic she crab soup recipe. Mrs. Church shares a 'secret'--if unable to obtain she crabs and thus have no roe, crumble the yolks of hard boiled eggs in the bottom of the soup plates. Please note there is a difference between the egg-bearing female crabs who carry their eggs outside their shells and which are generally illegal to be harvested, and the she crabs which contain roe within their shells and which are legal. These are available via mail order from several seafood houses in the Carolinas and Georgia. Please also note that the spicing of the soup is very mild but very traditional--if you prefer it to be more highly spiced, you can of course add more and additional spices.
Directions
Bring water in the bottom of a double boiler to a boil, reduce heat so that water barely simmers and make sure that the amount of water does not touch the bottom of the top of the double boiler.
Melt butter in the top of a double boiler and blend with the flour until smooth.
Add the milk gradually, stirring constantly.
Add the crab meat and roe and all seasonings except sherry and cook slowly, stirring frequently, for about 20 minutes.
To serve, place a tablespoon of warmed sherry in the bottom of each individual soup bowl.
Add soup and top with a dollop of whipped cream.
Sprinkle with parsley and/or paprika.
Most Helpful
This is the real deal! A labour of love, but sooo worth the time! I used the eggs instead of the roe & it was wonderful. Thanks for posting!

We love this recipe! The only changes I made were the following: adding a couple more dashes of salt and pepper, 2-3 dashes of cajun powder and I added the wine directly to the soup right before serving, rather than in the bowl. Delicious!
Great recipe. Referring to review posted on April 21,2009, in the recipe roe and eggs are one and the same. Crab eggs, so to speak.