Peter J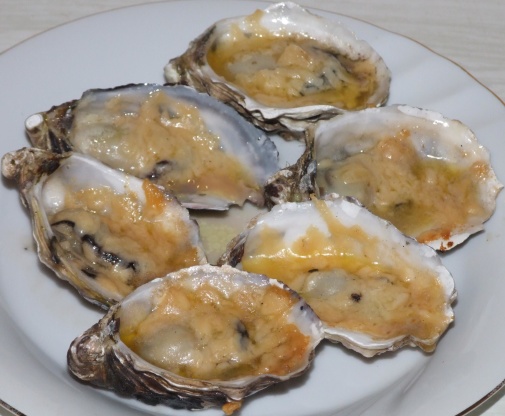 Yes, they are really good! I can usually only eat a couple oysters but with this recipe I could eat tons. Thanks for sharing!
Place oysters, shell side down, on grate over prepared coals, or on gas grill. Pour melted butter on each oyster and sprinkle with cheese.
Grill for 3-5 minutes. Remove from heat, sprinkle with fresh lemon juice, and serve.