Parsley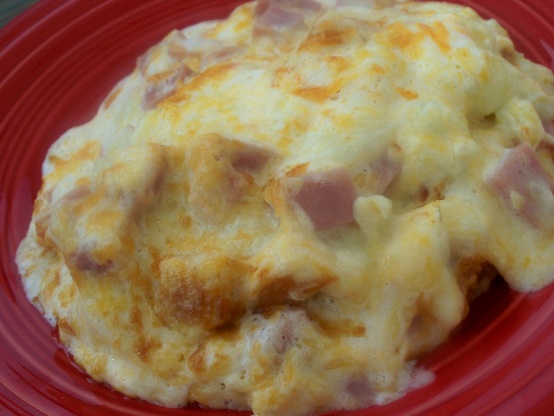 Great way to use up leftovers and very versatile. Quick and easy comfort food. Serve with a salad and a vegetable for a great meal.

Great side dish to almost anything!!I added a sprinkle of chives on top of the potato and some paprika on top of the cheese.I doubled the quantity in a baking dish and the family was looking for more!!(BTW,I used ham). Will definately be cooking this again!
Preheat oven to 450 degrees.
Place mashed potatoes in a greased casserole.
Top with ham or other meat of choice.
Whip cream until firm and fold in the cheese.
Spread over meat and potatoes.
Bake for 10-15 minutes at 450 degrees.