Chanterelle-Marsala Sauce
EllenLav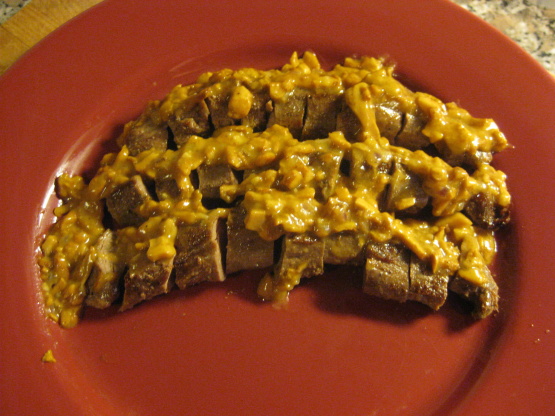 A rich sauce for chicken or pasta. If chantrelles are not in season, use dried (soak them first) or other fresh mushrooms. As suggested by a reviewer, replace some of the marsala with broth if you feel the wine flavor would be too strong.

I think this is great, but had a little trouble with my roux....guess it was a little too high of a heat so I needed more liquid. I added a touch more marsala then water. It overwhelmed or watered down the Chanterelle taste (I'm not sure which) too much making what should have been a great sauce into a good sauce. I served this over pan-seared lamb tenderloin, which paired with it very well.
I've made roux a number of times with mixed success (from recipes). I'd love to watch and question someone who knows the technique well. Even with my lack of technique and possible too high of heat, I wondered if there should be more liquid included in this recipe.
I will try it again.
Melt butter in heavy skillet over medium heat. Add the shallots and garlic; sauté 5 minutes. Stir in the mushrooms and sauté until they start to give off their liquid, about 5 minutes. Spoon out mushrooms and keep warm.
Whisk flour, paprika, salt and pepper into the butter and cook over medium-low heat 1 minute. Stir in the Marsala and whisk until blended. Add mushrooms back to mixture and simmer 5 minutes.