Champurrado (Mexican Chocolate Beverage)
Thick and chocolate-y! It's traditional to use a special whisk called a molinollo to mix the ingredients.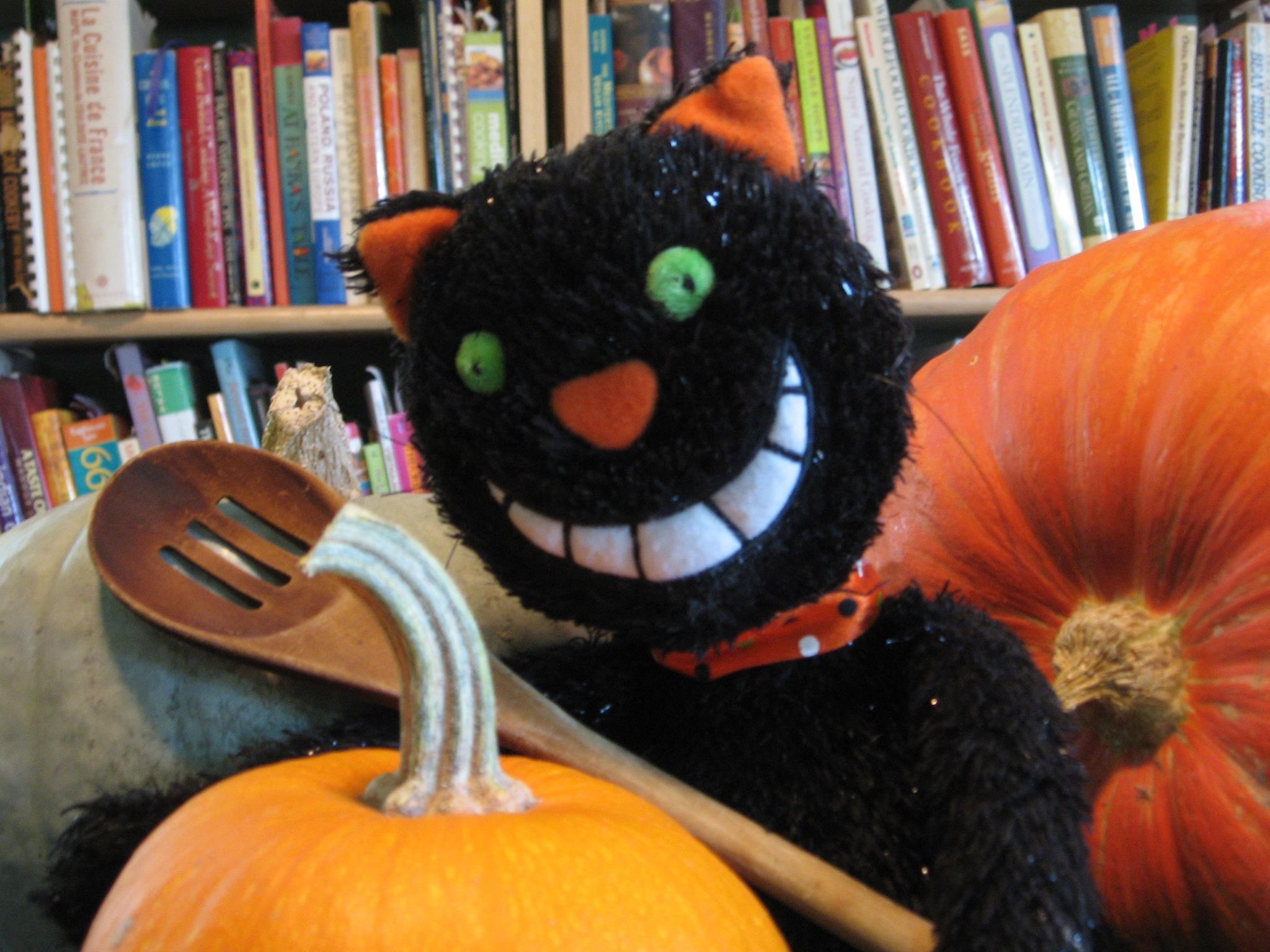 I'm not going to give this a starred review because it was my first time trying it and I made some changes. I made a half recipe, using bittersweet chocolate, ground almonds and Splenda brown sugar blend. I weighed my masa harina to 3.5oz and it came out to just under a cup...I think this was a mistake because the end result ended up very thick like porridge and I had to double the liquids and could have tripled them. I also added regular Splenda and extra cinnamon. It ended up lightly sweet, tasting of masa harina and not much else. I couldn't barely taste the chocolate. Anyways, I'm glad I finally got to try it and look forward to trying it at a Mexican restaurant this winter. Freddy Cat says hi! Made for the Photo tag game.
113.39

g mexican chocolate (this is called Ibarra chocolate, about 2 "discs")

591.47

ml water

591.47

ml milk

198.44

g masa harina

29.58

ml dark brown sugar (Mexican panocha sugar, also known as piloncillo is what I use for this recipe)
NOTE: If Mexican chocolate is unavailable, you can substitute by mixing 4 ounces of dark bitter chocolate (minimum 70% cocoa solids) with 1/4 cup ground almonds, 1/4 cup sugar and 2 teaspoons ground cinnamon. Process in food processor to fine powder.
Grind the chocolate to a fine powder. I use a cheese grater to grate the chocolate first then whirl the chocolate in a clean coffee mill.
Put the milk and water in a heavy saucepan, heat on medium, and gradually stir in the masa harina until a smooth paste is formed. Use a molinollo or a wire whisk for frothing the liquid.
Place the saucepan over medium heat and bring the mixture to an almost boil, stirring constantly untl the frothy drink thickens.
Stir in the powdered chocolate, then add the sugar. Serve immediately. Garnish with a cinnamon stick if desired.