flower7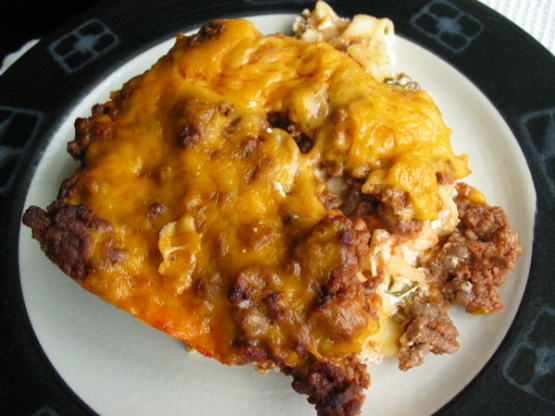 Not quite sure where this got it's name but it's definitely a winner in my book! Comforting and filling, you can't go wrong.
Grease a casserole dish.
Heat butter in a large frying pan and brown the meat.
Stir in the tomato sauce, garlic, sugar and salt. Cover and cook for 20 minutes.
Meanwhile, cook the noodles for 7 minutes, drain and rinse.
Beat the cream cheese and sour cream together until smooth. Add the green onions and noodles.
Pour the noodle mixture into the casserole dish and top with the meat mixture. Sprinkle the cheese on top.
Bake at 350 degrees farenheit for 30 minutes.