Champinones Salteados Con Ajo (Mushrooms Sauteed in Garlic)
Deantini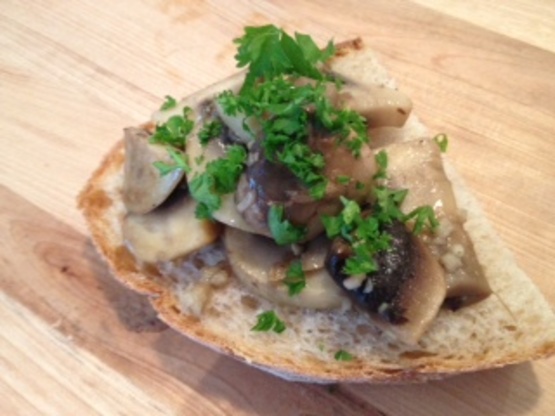 One of my favorite tapas. My mom made something similar when I was growing up, but added chopped serrano chiles with the garlic. This made them spicy, but was a great complement to the richness of the mushrooms. Memories!!!
Melt butter in a frying pan.
Add the mushrooms and sautee gently, covered, for 5 minutes. Shaking pan occasionally.
Add a few drops of lemon juice, the salt and pepper.
Increase heat and stir well.
Add the garlic and cook for 2 minutes, being careful not to let the garlic burn.
Add the parsley and cook 1 minute longer.
Remove from heat and serve immediately.