Boomette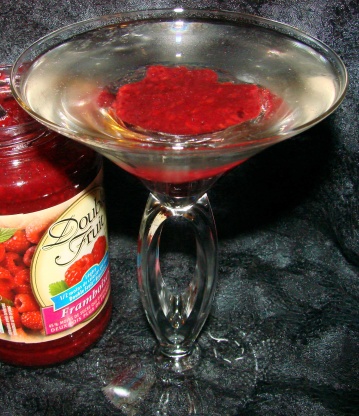 Still have a few bottles of champagne left from dd's wedding! lol Found this fantastic martini recipe at martiniart.com! This would be so amazing for New Years Eve or any special occasion!
Add 1 tablespoon of raspberry puree into the bottom of each of 2 well chilled martini glasses.
Shake vodka in a cocktail shaker filled 3/4 full of cracked ice and strain vodka into each glass, dividing equally and taking care not to disturb the raspberry puree.
Gently add champagne to each glass and garnish each with a raspberry. Enjoy!