lazyme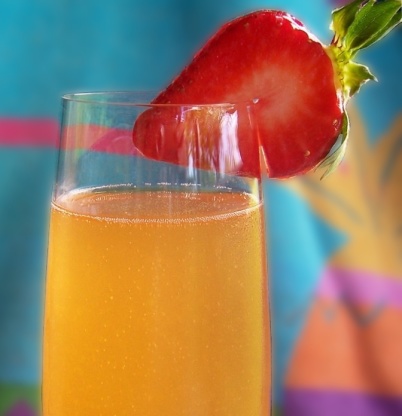 This is a great Champagne drink a friend of mine shared with me. It's definitely a tropical drink... serve in champagne glass. Cheers!
Shake Rum, Grand Marnier, pineapple juice and grenadine with ice.
Strain into a champagne glass and fill up with champagne.
Garnish with a strawberry slice on the rim.