This is a great tea to drink after dinner, before bedtime. Chamomile tea has soothing, calming and relaxing properties. It helps digestion, coughs, colds, poor skin, and is used as a liver tonic. Adapted from Herbal Teas.
Directions
Rinse the flowers with cool water.
Warm your tea pot with boiling water.
Add the apple slices to the pot and mash them with a wooden spoon.
Add the chamomile flowers and pour in the 2 cups boiling water.
Cover and steep for 3-5 minutes.
Strain the tea into two cups.
Add honey to taste.
Drink and enjoy!
Most Helpful
Wonderful combination! Never thought of mixing these two together.Thanks for sharing.

Wonderfully delicious tea! I used dried chamomile flowers and about 1 tbsp of honey as I like sweet tea. I also added 1 tsp coffeemate for a creamy texture. The apple/chamomile combination is so wonderful. Thanks Sharon, for yet another keeper recipe! :)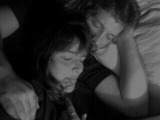 Simple to make and deliciously different thanks to the flavour provided by the sliced apples. I used dried chamomile.