Chambord Raspberry Margarita
gailanng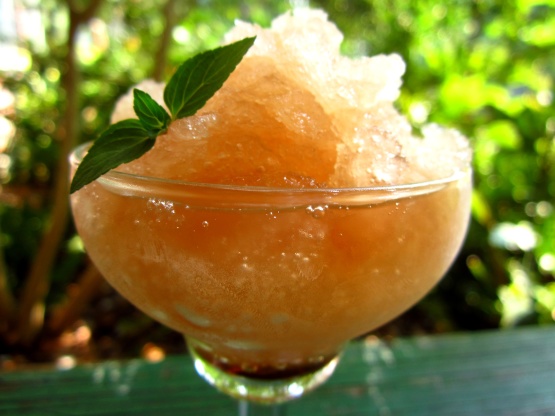 This is a copy cat of Z'Tejas Southwestern Grill from Top Secret Recipes. A little bit of work but I think will be well worth the effort. Makes three 10 1/2 oz drinks. I don't know what the chill time is so I estimated at least 4 hours.
Combine sugar with warm water in a pitcher and stir or shake until sugar is dissolved. Add lime juice, lemon juice, tequila and triple sec and put the pitcher in the freezer for several hours , until the drink is frozen.
When the drink is frozen, use a long spoon to mix it up until it's slushy and smooth. The alcohol in the drink will prevent it from freezing solid so that you can easily break it up by stirring.
To make each drink, pour 1/2 oz Chambord into the bottom of a large margarita glass. Pour the frozen margarita over the Chambord and the liqueur will swirl itself into the frozen margarita mix.
Garnish with a lime wedge and a straw.