gailanng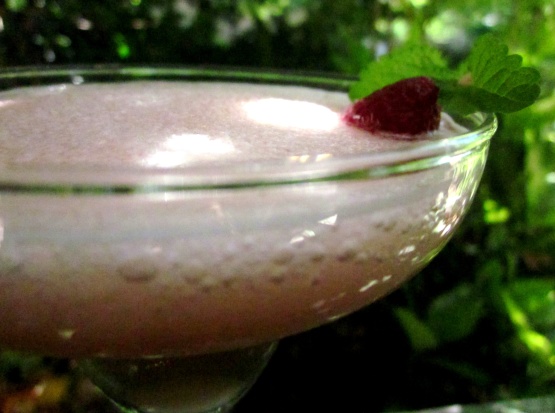 Sister #2 had one too many. Her walk home around the block took off rather shakey. When I called to make sure she made it home, I mouthed to my husband she's stinking drunk, afterwhich she exploded on me. I swear she can read my lips through the phone...that super-sneaky, no-good, double-crossing, extra-extra devious youngest sister of mine.
Add the tequila, Chambord, simple syrup, lemon juice, and lime juice to a cocktail shaker filled with ice.
Shake vigorously; strain into a chilled cocktail glass.
If serving frozen, combine liquid ingredients in a blender with ¾ cup ice; blend until smooth; pour into a chilled cocktail glass.
Garnish with lime wedge.