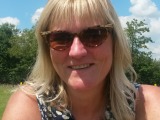 Taken from Charmaine Solomon. "In Sri Lankan cooking one of the main characteristics is that the spices are dark and roasted, this gives an aroma completely different from Indian curries". Used in "Harak mas curry" (Sri Lankan beef curry), "Lampries Curry" and "Mas Ismoru" (Sri Lankan braised beef with gravy).
Directions
In a dry pan over a low heat separately roast the coriander, cummin, fennel and fenugreek, stirring constantly until each one becomes fairly dark brown.
Do not let them burn.
Put into blender container together with cinnamon stick broken in pieces, the cloves, cardamon and curry leaves.
Blend on high speed until finely powdered.
Combine with chilli powder and ground rice if using.
Store in an airtight jar.
Most Helpful
I have been making and using this curry powder recipe for about 20 years now. I got it from a book called "the CURRY Cookbook" by Charmaine and Rueben Solomon.<br/>I thoroughly recommend it. Making your own curry powders is the only way to go. It is MUCH fresher and the resultant curry is much nicer.
Excellent blend of flavors! I've been looking for Sri Lankan curry for ages but none seemed to be right. This one smelled exactly like the one I once found in an Asian store and never could get again. It actually is darker than it looks on the pics - my camera is a bit random when it comes to colors and light. Tried it with chicken today but will use it for recipe #305431, too. Thanks for posting! Made for ZWT6 Asia.

DELICIOUS!!! Not buying any of that bought stuff ever again. I was so sick of making curries with store bought Keens or Clive of India 'curry powder' that were never perfect, always a bit too hot or something was not quite right. You would have to add this and that to try to balance the flavor and it still wasn't that great. I have Charmaine Solomon's book on Asian food and all the curries I've made from this book have been good but never attempted to make the curry powder combos before as it seemed a lot of effort. Yes this will take about 30 minutes or more however the benefit of this recipe is that it makes a large jar of fragrant curry powder so you will always have it on hand. Keep it in the fridge. For the curry powder I didn't have Fenugreek so didn't use it in the recipe. Also I toasted the cardamon pods, cloves and broken cinnamon stick with the fennel's seeds just to bring the flavors out. I also did not brown the spices until dark brown and I was scared of burning, spices were kind of golden brown. The spices need to be ground down in a coffee grinder etc the food processor did not break the seeds down at all. I then made the best chicken curry I've had in a long time - 2 heaped tablespoons of the curry powder fried in a little ghee, add 1 x KG of chicken thigh fillets, brown a little, add small can coconut milk, 3 sliced fried onions, salt and 'glug' or two of bottled sweet chilli sauce and let it all cook down till chicken is soft. Looked a little pale in the beginning and then went a deep caramel brown, I think the browned fried onions helped. Serve with a little salted Greek yogurt on top and steamed rice. Really good! Yeah, I'm quite pleased with myself and told husband that I even made the curry powder myself in tonight's dinner. Thanks for posting the recipe.