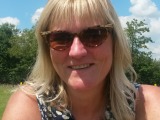 Taken from Charmaine Solomon. "In Sri Lankan cooking one of the main characteristics is that the spices are dark and roasted, this gives an aroma completely different from Indian curries". Used in "Harak mas curry" (Sri Lankan beef curry), "Lampries Curry" and "Mas Ismoru" (Sri Lankan braised beef with gravy).
Directions
In a dry pan over a low heat separately roast the coriander, cummin, fennel and fenugreek, stirring constantly until each one becomes fairly dark brown.
Do not let them burn.
Put into blender container together with cinnamon stick broken in pieces, the cloves, cardamon and curry leaves.
Blend on high speed until finely powdered.
Combine with chilli powder and ground rice if using.
Store in an airtight jar.
Reviews
Most Helpful
I have been making and using this curry powder recipe for about 20 years now. I got it from a book called "the CURRY Cookbook" by Charmaine and Rueben Solomon.<br/>I thoroughly recommend it. Making your own curry powders is the only way to go. It is MUCH fresher and the resultant curry is much nicer.
Excellent blend of flavors! I've been looking for Sri Lankan curry for ages but none seemed to be right. This one smelled exactly like the one I once found in an Asian store and never could get again. It actually is darker than it looks on the pics - my camera is a bit random when it comes to colors and light. Tried it with chicken today but will use it for "harak Mas Curry" Sri Lankan Beef Curry, too. Thanks for posting! Made for ZWT6 Asia.