GaylaJ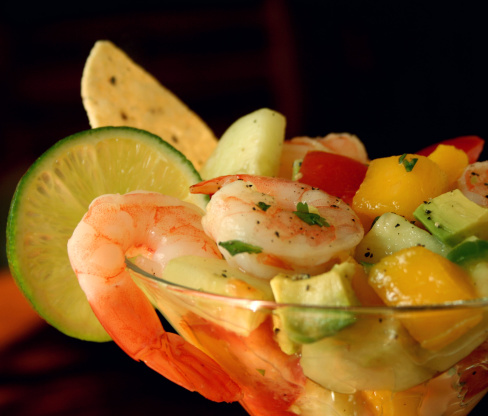 A cool and refreshing seafood salad, inspired by classic ceviche.

Wow, I made this for lunch just to have something a bit more healthy and jee was it good! Very light consistancy but the flavor had a great kick. I ate it will club crackers which matched it perfectly. The next party I throw I will probably cut everything it smaller pieces and serve it as a salsa dip. Thanks for a great one!
Combine ingredients, tossing lightly.
Chill.
Serve with tortilla chips.