loof751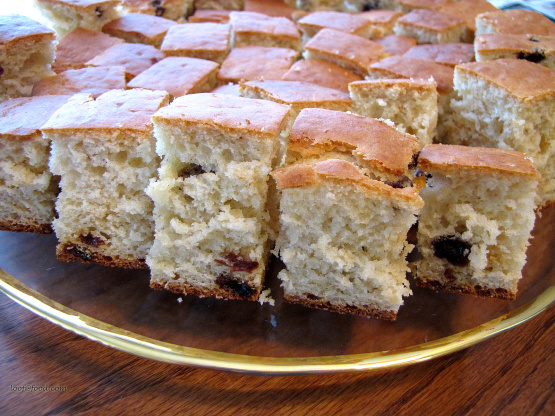 This recipe comes from my college roommate, Becky, who belongs to a very Irish family! Her family prefers this recipe because it's much sweeter than most soda breads. I like it because it's quick and easy!

This is my kind of recipe-simple and delicious. I poured the batter in a cast iron skillet, and in 45 minutes at 350, it turned out wonderful.
Beat eggs.
Add all ingredients except buttermilk; mix.
Add buttermilk; mix.
Pour batter into a 9x13-inch pan.
Bake at 350 degrees for 40-60 minutes, or until a toothpick inserted in the center tests clean.
Note: If you use soy buttermilk and dairy-free margarine, this recipe can be dairy-free.