Cereal and Protein Smoothie
Debbwl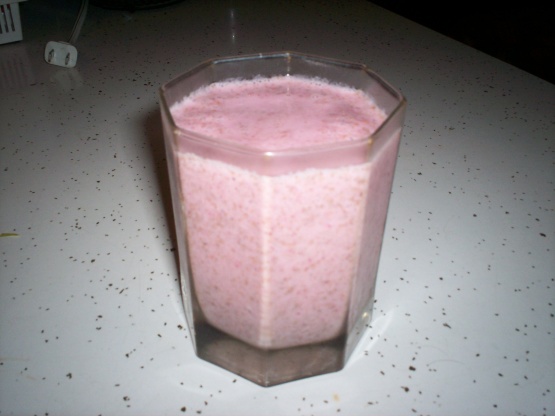 Got this from a Yahoo website--Very filling and satisfying. It says two servings, but really now!!!

Top Review by Debbwl
As stated by other reviewers Berylicious! Had to use raspberries instead of blueberries. DH and I both enjoyed with the expiation of that is was a little gritty, which could be either the cereal or the raspberries or both. Again this was very tasty. Thanks for the post.
1⁄2 cup All Bran extra fiber cereal

1

cup milk
1⁄2 cup blueberries

1

tablespoon honey

2

teaspoons whey protein powder

6

ice cubes
Mix altogether in a blender and enjoy!