Mandy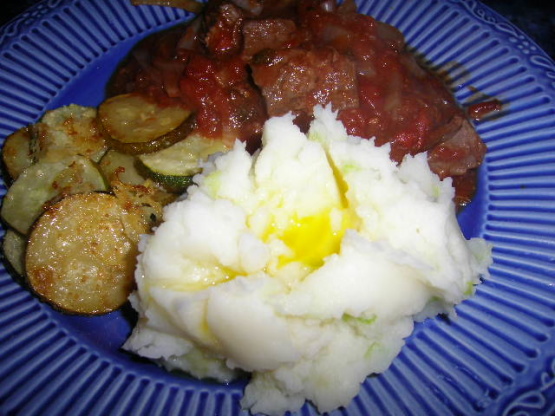 Another lovely Irish potato dish! This may be my favorite potato dish. Chives (mmm), parsley or leeks can be used in place of the spring onions. From Celtic Cookery by Iris Price Jones.
Chop the onions small, both the green and the white parts, and cook them in the milk until soft.
Drain, but don't throw away the milk.
Beat the spring onions into the hot mashed potato.
Add salt and pepper.
Gradually add enough milk, and beat it in to give it a smooth consistency.
Serve a helping on each person's warmed plate, and make a well in the middle to receive melted butter.
To eat it, take a forkful of the potato, and dip it into the butter well.