Celery Stuffed With Smoked Gouda and Sun-Dried Tomatoes
lazyme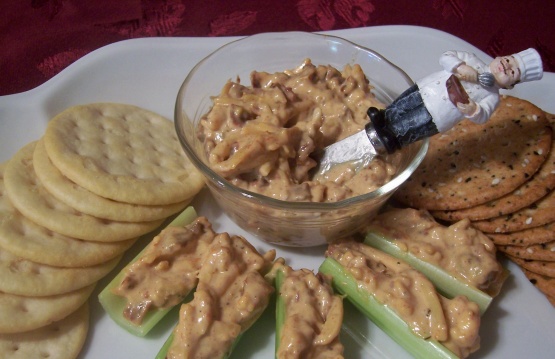 An easy appetizer from Bon Appetit, November 2000. We usually add some Cajun seasoning, chili powder, or Tabasco for a little more of a kick. We also discovered that we like this even better as a spread on crackers.
Very good, I substituted cream cheese for the mayo though, and replaced the buttermilk w/ heavy cream - both personal preferences in case your like me and I like to avoid warm mayo (taste).
Note:.
Use 24 small inner celery stalks with leaves(from about 3 bunches of celery).
Whisk mayonnaise, buttermilk and paprika in small bowl to blend.
Mix in cheese and tomatoes.
Season mixture with salt and pepper.
(Can be prepared 1 day ahead. Cover and refrigerate.).
Fill cavity of celery stalks with cheese mixture.