Prep 10 mins
Cook 20 mins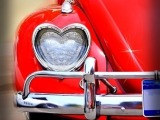 This sauce ,when used on the foods recommended below, are a pairing that is outstanding. Use on: meat loaves, fish, eggs and meat croquettes.
Directions
Saute the celery in the butter for 5 minutes.
Slowly add the flour, while continuously stirring, until the mixture is lump free and smooth.
Continue stirring while you add the milk and cook until the sauce thickens, stirring constantly.
Remove from heat and season to taste.
Most Helpful
Wow, what a bad recipe. Are we back in 1965? A heavy roux-based sauce? Nothing like gobs of flour, milk and butter to cover the taste of the celery. Stay away from this one.

This may be a biased review as I am the worlds hugest celery fan. I know it is weird but it has been that way since childhood. I loved this. I almost didn't make the recipe (my hubby wanted another) but I had all the ingredients on hand. So tasty. A fantastic white gravy with a subtle celery taste. I need to figure out what all to put this on, I could just eat it as is. Eggs croquette in the morning sounds fabulous. :) Made for PAC Spring 2009.