loof751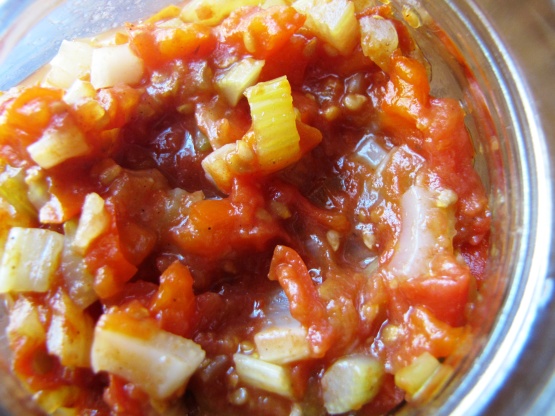 Sweet and crunchy!Yummmm!

Very interesting taste! This reminds me of something I had out in the Amish Country, but I was not able to get the recipe.
Mix all ingredients well in a large pot.
Bring to the boiling point, reduce the heat, and simmer until thick, about 1 hour.
Spoon into hot, sterilized jars, fill with the cooking liquid, leaving 1/8" headspace, and seal.
If you wish, process in a boiling water bath 10 minutes.