Celery Black Grape and Blue Cheese Potato Salad
robd16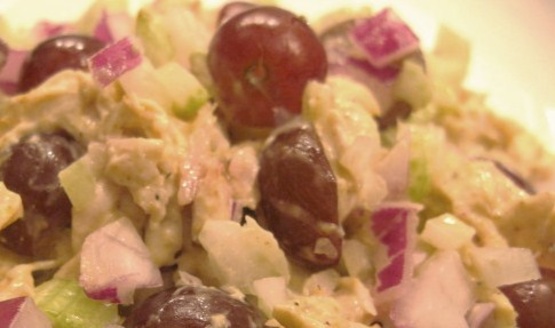 This combination is genius and works incredibly well if I do say so myself! Every element of the dish complements the next. One of those things I make sometimes and live off it for days! Crunchy big chunks of refreshing celery set in blue cheese dressing with the sweetness of black grapes to offset both. The potatoes are a great foil to this and prevent it from being too rich. A great dish to serve at buffets or pot luck dinners Its a cheeseboard lovers dream and looks colourful and presentable too
Boil the potatoes in plenty of salted water for 15 minutes or until tender.
Whilst still hot, mix with the yoghurt and cheese and allow to more or less cool.
Add the celery chunks and grapes along with plenty of black pepper and mix thoroughly.
Transfer to a clean bowl, cover and refrigerate for at least 2 hours.
Remove from the fridge 30 minutes before serving, mixing in any water that may have separated or adding more yoghurt or mayo if the dressing has been sucked up by the potatoes.