Celeriac Salad (Celery Root)
Bergy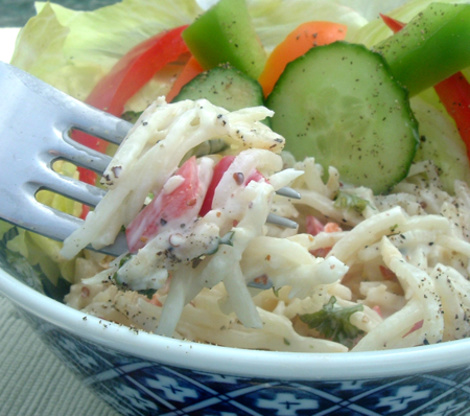 If you haven't tried Celery root try it. It looks very ugly unpeeled but when undressed look 100% better. It has the flavor of celery and can be used in so many ways.

This was AWESOME. I love the combination of the mustard and sour cream (or, Greek yogurt as I used). I did not have the peppers on hand, so did not use, but it was a wonderful experience that I will recreate any time I get my hands on celeriac! Thanks!!
Place celery root& cucumbers in a salad bowl.
Mix remaining ingredients (start off slow with the sour cream you can always add more) Mix well and pour over the celery root& cukes.
Chill well.
Serve on a bed of greens and if you wish garnish with strips of red& green sweet pepper.