Peter J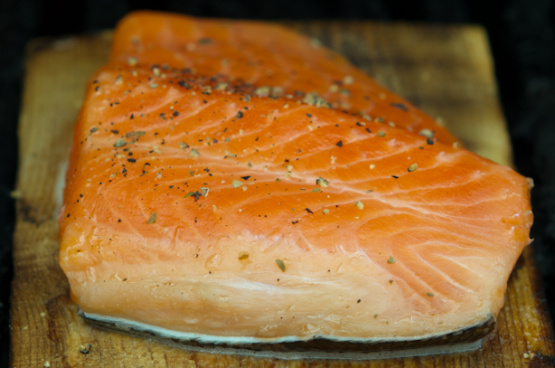 This is more of a tip than a recipe....I love to grill on cedar planks, but hate to take the time to soak the planks - this makes the delicious art of grilling on a plank available in an instant! Just remember to leave plank on grill for 3 mins and flip before placing food on it!

Great idea! I love cedar planked foods as well and this is a great way to have the planks ready to go. I could see the salt really worked and got a lot less scorching of the plank than usual so apart from being quick and convenient it's a great way to get more life from your planks.
1

cedar plank (or other flavorful wood, UNTREATED)

1

gallon water (and wine, juice, herbs, etc...to cover)

1

tablespoon salt

1

plastic wrap

1

ziploc bag
Soak wood planks in desired liquids with salt overnight. (Salt helps the plank to not burn on grill, just remember to reduce salt in any recipe to adjust taste).
Remove from water, wrap in plastic wrap individually and place in ziplock bags and freeze.
Remove individually wrapped planks as needed.
No need to thaw, unwrap and use for grilling as recipe directs.