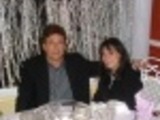 This is really Italian comfort food to me, without the guilt, because it's nutritious and packed with protein. I like to keep the ingredients on hand for a quick fix, especially when I am looking to forego meat.
Directions
Heat water for pasta.
Saute onion and garlic in oil in covered skillet over low heat until very soft, about 10 minutes.
Add chick peas, salt, oregano, black and red peppers, and bay leaf to skillet. Crush half of the chick peas with the back of a wooden spoon.
Stir in tomatoes with liquid and parsley. Simmer, covered, 10 minutes.
Cook pasta according to directions while sauce is simmering.
Continue to simmer sauce uncovered to thicken slightly, about 3 minutes.
Drain pasta. Remove bay leaf from sauce. Pour sauce over pasta and toss.
Most Helpful
This is such comfort in a bowl. Love this...I added some dried rosemary, did not use the bay leaf (personal pereference) and added about 1/2 teaspoon Italian seasoning as well. Used a 28 oz. can crushed tomatoes instead of the diced...don't like tomato pieces or chunks as much as the consistency they provide. This is the second time I've made this soup in 5 days. It rocks. And it smells incredible while cooking. Thanks for sharing this wonderful yet simple recipe that comes together in no time at all.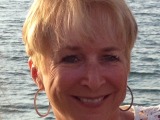 Delicious! We really loved this dish. Hearty and flavorful, as you said comfort food. I scaled to 2 servings and used some fresh cherry tomatoes that I chopped in the food processor with a little chicken broth (so it would have some liquid as canned tomatoes would). I had a partial bag of shell pasta and another of whole wheat rotini so I just used those together. Loved this - thanks for sharing the recipe!

All in all this was a very nice recipe. Though we did not care for the onions in this, the rest of the ingredients made for a nice side to dinner. Made this as posted. I did use diced tomatoes, and to us they worked out fine. This will be saved as my significant other, and kids wish to have this again, though without the onions. I am giving this a 5 star, my DS, and one of my kids did pick out the onions and gave it thumbs up. Tagged and made for PRMR Tag.