Cayenne-Rubbed Chicken With Avocado Salsa
rpgaymer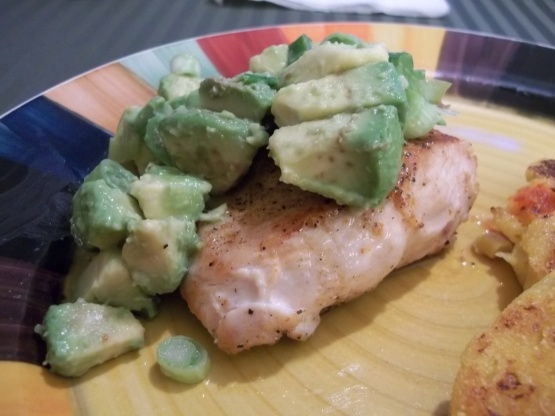 This went together fast and is great if you want Mexican food but not the heaviness. lighter on the tummy and leaves more room for desert.
In a small bowl, combine 1 teaspoon salt, 1/4 teaspoon pepper and 1/4 teaspoon cayenne; rub all over chicken.
In a large skillet, heat olive oil over medium heat. Add chicken and cook until browned on the outside and opaque on the inside.
While chicken is cooking, in a medium bowl, combine onion and lime juice; set aside.
Just before serving fold in avocado chunks into onion mixture, season with salt and peper.
serve chicken topped with salsa.