GaylaJ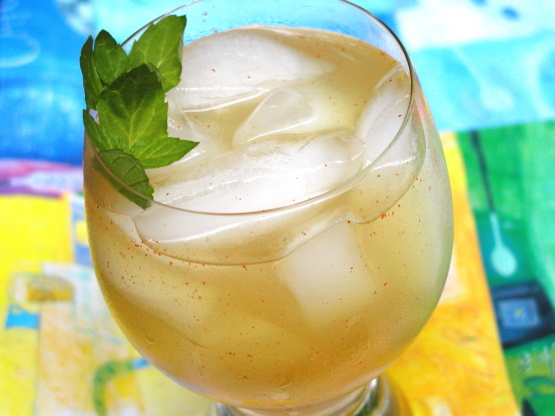 Don't wrinkle your nose---it's surprisingly good! The zing of the pepper actually heightens the sweetness and fresh lemon flavor. From Southern Living.

I loved this, but I like it as a hot drink too. I gave it 5 stars but everybodyelse that drank it said 3, so it gets 4. You just gotta like this kind of thing and recognize it for what it is (different than lemonade). I absolutely love the cayenne pepper in, especialy when it bites my nose. Thank you GaylaJ. I would have never thought to try it cold. I am adding this to my PAC Spring '06 recipes.
Stir together all ingredients, and serve over ice.