Cauliflower With Lemon Sauce
SEvans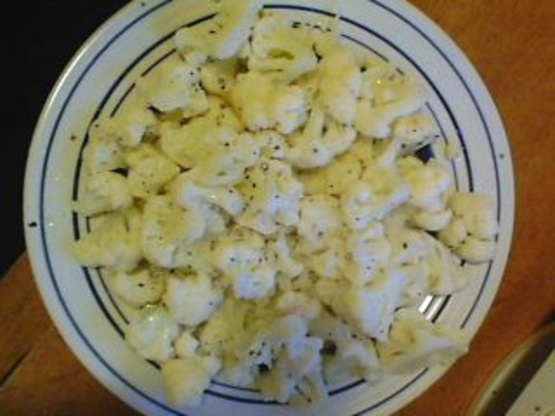 Low Carbers and Cauliflower fans... you are going to LOVE this.
Cut your cauliflower into bite size flourets.
steam for approximately 8 - 10 minutes or until fork tender.
Transfer cauliflower to a serving dish and keep warm.
Reserve the cooking liquid.
In a separete bowl whisk the egg yolk and 2 tbsp of the reserved cooking liquid.
add the lemon juice.
pour over cauliflower and toss.
Salt and Pepper to taste.
Serve.