Cauliflower With Garlic Bread Crumbs
awalde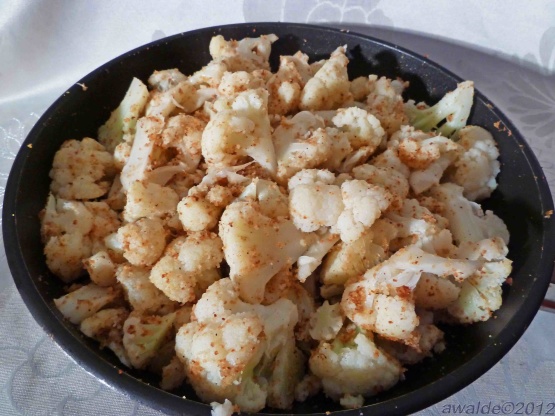 I absolutely love this dish. Even my father, who does not like garlic or cauliflower that much, was raving about this dish. It is essential to use fresh bread crumbs. I usually buy a baguette or country-style bread from the grocery store, and after cutting off the crust and tearing it into slices, put it in the food processor until it forms crumbs the size I want. This recipe is from the Williams Sonoma Vegetable Cookbook.

We LOVE Cauliflower any which way! This recipe is OUTSTANDING!!! As a little girl and now too I love cauliflower with brown butter. This recipe has surpassed it! Thanks for posting
Made for "More than Sauerkraut...."
Bring a large saucepan 3/4 full of water to a boil. Add a pinch of salt, the sugar, and the cauliflower and boil until tender, about 5 minutes. Do not overcook.
Drain, rinse under running cold water, and leave to drain.
In a large frying pan over medium heat, warm 4-5 Tb of the oil. When the oil is hot, add the crumbs and toss them constantly until they are evenly toasted, browned, and crisp, about 5 minutes.
Add the garlic, turn the crumbs once or twice, and remove them from the pan. Do not allow the garlic to brown; it should be cooked only enough to flavor the crumbs.
Heat the remaining 2-3 Tb oil in the same pan over medium heat. Add the cauliflower and mash and break it up a bit as it lightly browns in the oil and become slightly tender, about 5 minutes. Do not allow the cauliflower to become crisp and dark.
Add the crispy garlic crumbs to the pan and toss them with the cauliflower over medium-low heat, mashing some of the cauliflower and allowing some of it to keep its shape, about 5 minutes.
Season to taste with salt and pepper and serve hot.