3 Reviews
This was a great side dish/salad with dinner. Refreshing and delicious, loved the capers, thanks! Made this for the Rail Riding Rowdies ZWT5.

Yummy way to do caulliflower. The capers really made this spark.

I loved this--especially with the minor changes I made (LOL). I used sherry vinegar, more garlic and basil, no parsley but I did add scallion tops. I also added just the tiniest hit of dried hot pepper flakes. Absolutely delicious! Thanks, CG!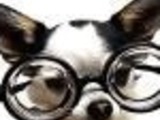 Cauliflower With Capers En Vinaigrette S'il Vouz Plait