Cauliflower With Bread Crumbs
This is a traditional Hungarian preparation.
Directions
Remove the leaves from the cauliflower but leave the head whole.
Steam for about 20 minutes, until easily pierced by a wooden skewer.
Meanwhile, melt the butter in a pan.
Add the breadcrumbs and cook until golden brown. Be careful not to burn!
Place the cauliflower on a serving dish.
Spread the sour cream all over the cauliflower.
Sprinkle the bread crumbs evenly over the top.
Enjoy!
Reviews
Most Helpful
This was so good that my DH and I ate the whole thing for supper! It would have been reasonable to eat half and save the other half for tomorrow, but it was just too yummy! So, yeah, I'll be making this again! made for PAC Spring 2014

This recipe really surprised me. I thought it sounded interesting, but I wasn't sure I would love it. I did! The sour cream and breadcrumbs were really yummy on the steamed cauliflower. Thank you!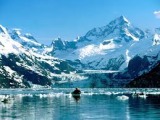 Exactly how I make it. One of my favorites.