lazyme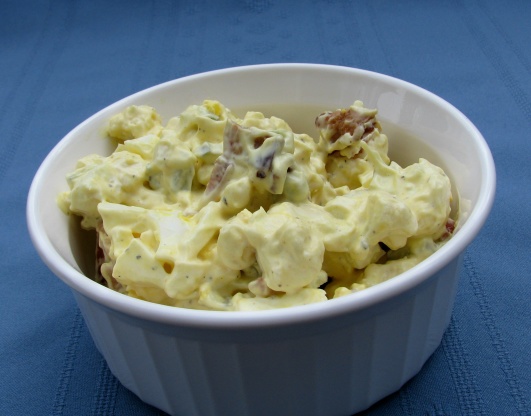 This is a potato salad recipe that use cauliflower in place of potatoes. This can be vegetarian as the bacon is optional. This is best chilled 24 hours.

Top Review by tarab5
I thought this was okay, but I'd rather have regular potato salad. If you're trying to avoid potatoes, then this is a decent substitute.
In a large bowl whisk together the mayonnaise, mustard, salt, and pepper. Add the cauliflower, eggs, onion, dill pickles, and bacon (if using) to the dressing and stir until well coated.
Cover and refrigerate for 2 to 24 hours.
The longer the cauliflower salad chills, the better the flavor.