Parsley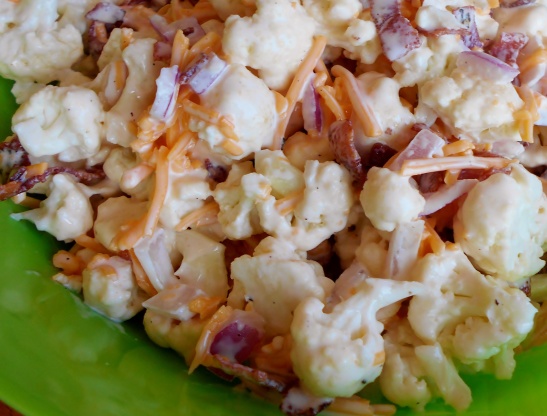 A nice, crunchy salad/side dish. Very quick and easy to whip up. I used turkey bacon and it worked very well. I have a very similar recipe that also includes chopped lettuce, but with the lettuce, you really need to eat it with a day or so. This recipe is nice because it can last a bit longer without anything getting soggy. Thanx!
Mix cauliflower, onion, cheese and bacon up in bowl.
mix dressing of mayonnaise, sugar and vinegar.
put dressing over salad.