Parsley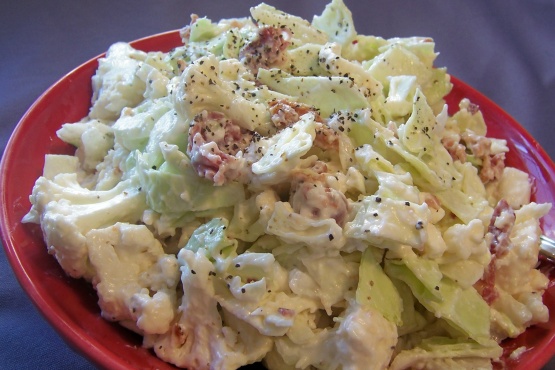 This is amazing. Very rich in flavour.

I also added chopped onion, salt and pepper and sugar. Thanks to Parsley72. I would have never made this combination so thank you Alliebaba. Good recipe.
In a large bowl, cut cauliflower into bite sized pieces. Add the shredded cabbage.
Cook bacon and crumble it into salad mix.
Add the parmesan and feta.
Add enough Miracle Whip to make it creamy.
Mix it all together and chill.