Made this for the family for a change. The kids are on a health kick and our family favourite is mashed spuds!!!!! So I found this recipe and everyone loved it, so this will subsitute on a few occasions from now on..............and maybe cut down on some carb's! I do use the low fat cream version as DH hates evaporated milk, and also use the chicken stock.
1 kg cauliflower, washed and chopped into small pieces
3 cups vegetable stock or 3 cups chicken stock
1 cup evaporated skim milk (or reduced fat cream)
Directions
Add ingredients to a large pot and simmer for around 12 minutes.
Pour off excess liquid.
Puree mixture using a blender or hand mixer.
Optional ~.
Spice to flavour with a shake of Allspice
Suitable to freeze.
Reviews
Most Helpful
I loved this healthy alternative to mashed potatoes! I enjoyed the consistency and the flavor. Knowing I was eating something healthy made it even better! I used one head of cauliflower, chopped into florets, vegetable broth and skim milk. I did try a small portion with the allspice but found that I prefered just plain ol' salt and pepper! I will definitely make this recipe again. Thank you!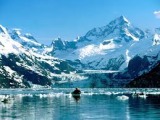 What a great alternative to mash potato.. The flavour for us was far better than mash but the consistency was not as thick as mash potato. If you are trying to cut back on your carb intake this is the perfect recipe and the taste to me is so much better than mash.. I served this to go with Tisme's Beer Marinated Steaks which was totally awesome and I can highly recommend.. I used the chicken stock option along with the low fat cream which we really loved.. A great recipe Tisme and one that I will definitely be making again after I use up the leftover frozen puree.. Still looking forward to that though.. Excellent!!:)

What a nice healthy alternative to mashed potatoes. Nice and creamy with the stock bring in wonderful background flavors. Made as written using vegetable stock. Thanks so much for the post.