Parsley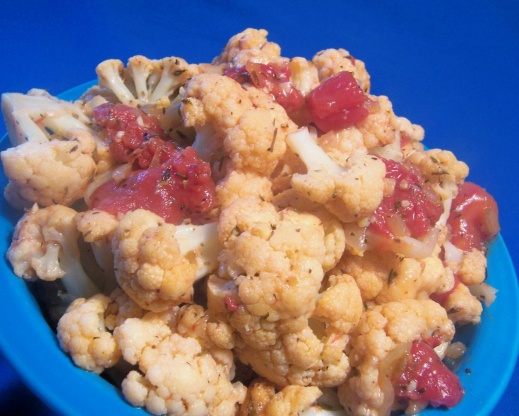 A much more flavourful way of preparing cauliflour as an interesting vegetable side dish

I was cooking dinner with the ingredients I had on hand, and used diced tomatoes in place of plum tomatoes. It turned out just GREAT! We all loved it.
Boil or (preferably) steam Cauliflower until barely done- still slightly crunchy.
In a separate pan fry finely chopped onion on medium heat for 4 or 5 minutes adding minced or finely chopped Garlic halfway through.
When soft but not brown add tomato (do not break up too much)& other ingredients.
simmer gently for 3 or 4 minutes.
Adjust seasoning.
Mix Cauliflower and sauce and serve.