Cauliflower Popcorn (Diabetic Friendly)
Cook4_6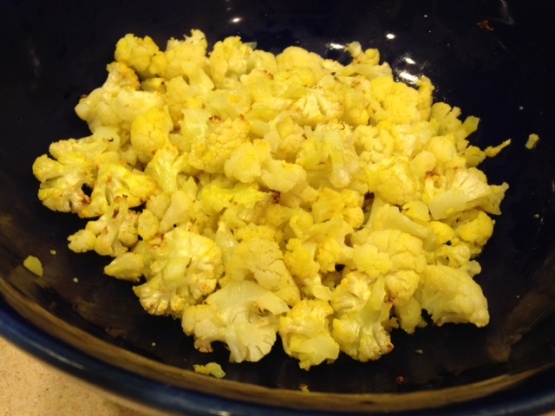 Found this recipe while randomly browsing, quite a cool website, not just for diabetics, but for healthier eating in general. http://www.diabeticlivingonline.com/food-to-eat/nutrition/low-carb-snacks-for-diabetes/?page=3
Break a head of cauliflower into popcornlike, bite-size florets, then spread them on a baking sheet lined with parchment paper.
Spray the cauliflower lightly with butter-flavor cooking spray, then sprinkle lightly with turmeric, freshly ground pepper, and sea salt.
Bake 20 to 30 minutes at 425 degrees F or until the cauliflower is slightly browned.