Cauliflower Parmigiana Bake
Prep 15 mins
Cook 50 mins
This is an absolutely amazing cauliflower side dish! It can really pass for a main dish, it's very filling. No need to pre cook the cauliflower.
Directions
Set oven to 375 degrees.
Butter an 11 x 7-inch baking dish.
Sprinkle about 2-3 tablespoons seasoned bread crumbs on the bottom of the dish.
Place half of the cauliflower florets on top of the bread crumbs.
Pour 1-1/2 cups marinara sauce over the florets.
Sprinkle half of the mozza cheese and remaining bread crumbs over sauce.
Repeat the layering (ending with the mozza cheese).
Cover with foil.
Bake for about 40 minutes.
Remove foil, and sprinkle with Parmesan cheese.
Return to oven uncovered and bake another 10-15 minutes or until the florets are soft and the Parmesan cheese is golden brown.
Let stand for 15 minutes before serving.
Reviews
Most Helpful
What a brilliant idea for comfort food. Be sure to use a good quality marinara sauce as it really comes through in the dish. Served mine with buttered garlic bread. Yum. Thanks, Kittencal. [Made for Name That Ingredient.]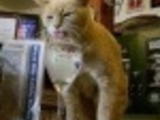 This was a big hit with my BF. He though it was a very creative and tasty way to prepare the humble cauliflower. Thank you.

Love this!! made it for my 16 month old and she loved it...what else can I say!? All I did differently was add a little spinach and serve it over pasta. Pretty close to perfect recipe! Thanks, once again, Kittencal!