Cauliflower Marinated with Garlic etc.
loof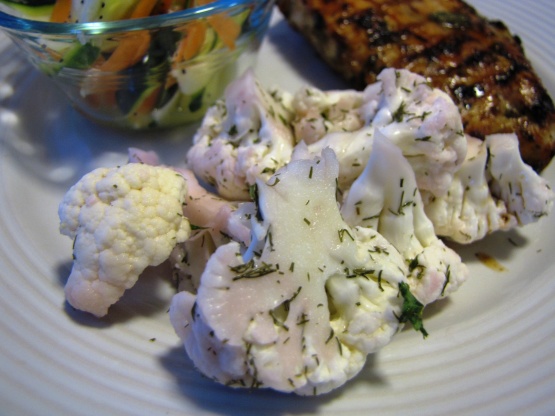 This is a real treat for anyone watching calories - Guilt free nibbles. This recipe was from the first Lazy Gourmet cookbook called Mamma Never Cooked Like This
Mix all the ingredients for the marinade.
Pour over the lightly steamed cauliflower Refrigerate until cold or keep in fridge for 2-3 days.