Cauliflower in Tomato Sauce (Kounoupithi Yahini)
loof751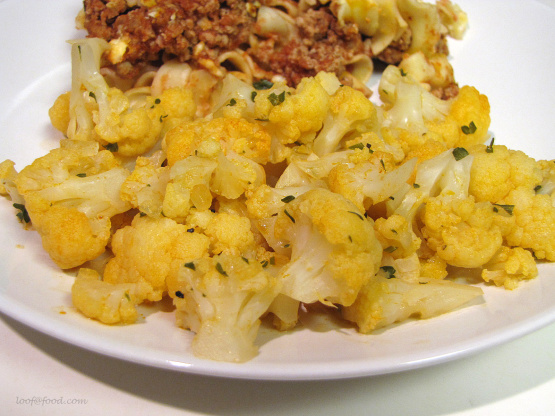 Another find from a cookbook given to me many years ago, by my wonderful Mother. The recipe states -- The tomato sauce for this popular Greek dish can be deliciously thickened with fresh or soured cream.
Heat the oil and fry the onions until they are golden brown, add the garlic and stir well.
Combine the tomato juice with the water and add to the pan with the salt, pepper and parsley. Stir well and bring to a gentle boil.
Add the cauliflower flowerets cook until tender. Remove cauliflower with a slotted spoon and serve hot.
Serve sauce separately, thickened with cream if you like.