Cauliflower & Green Olive Salad
Susie D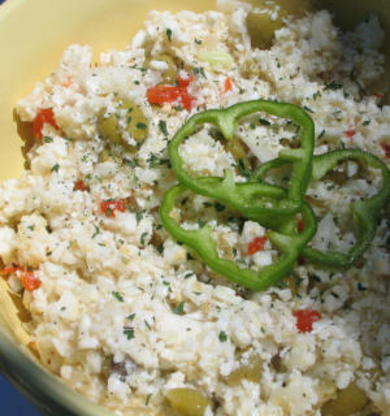 My mother has made this for years. With some adaptations and couple of decades, I have come to actually like it! Originally, she made it with with Bleu Cheese instead of Feta cheese. This is a real hit at picnics.

I prepared and chilled overnight as directed. I think this a good base recipe, but would add a few things to jazz it up next time. I think purple onion and shredded carrots would add to the visual appeal and I would add a few spices to the vinegar and oil next time. I was thinking garlic, oregano, and parsley. I am glad I tried this one. Thank you Chef!
Toss cauliflower in olive oil, then add vinegar and toss again.
Add remaining ingredients and toss.
Refrigerate overnight for best flavor.