Prep 10 mins
Cook 25 mins
From "French Women Don't Get Fat" by Mireille Guiliano. The original recipe suggest any of these cheeses - gruyere, swiss, jarlsberg, comte, parmesan or pecorino. Also, the original recipe did not call for baking, just broiling. I found that the liquid didn't set enough with just broiling so I've added the short bake. Everyone in my family likes this, even the kids.
Directions
Preheat over to 425.
Trim the cauliflower, separate the florets, and cook in the milk and salt until tender, about 10 to 15 minutes. Drain, reserving 1/3 cup of the milk.
Arrange the cooked florets in a lightly buttered baking dish. Beat together the egg and reserved milk. Add the cheese and spread the mixture over the florets. Dot with butter.
Bake for about 10 minutes or til liquid is set then broil until browned.
Most Helpful
I love Mireille's recipes, and this is one of my favorites! So easy to make, so delicious, that even people who tell me that they don't like cauliflower end up taking a second helping!
All this needs is a little fresh ground peppr and fresh ground nutmeg and it's perfect! The tn minutes in a hot oven instead of a few beneath the broiler is brilliant! Makes me happy too, Mom!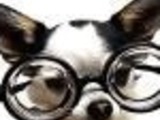 This is sooooo wonderful! It's rather simple to make, too. I'm glad that you included your own instructions for the short baking; it worked out perfectly. The sauce was set and the top wasn't overly browned. Thanx for posting this; it's a real keeper!